5 Unique Things to Do in New York City
By BT Editor
August 19, 2022
Times Square in New York City - Istock/schalkm
New York City the "The City that Never Sleeps" is a city that needs no introduction, of course. The Statue of Liberty, Central Park, the Museum of Natural History, the Guggenheim Museum, the Metropolitan Museum of Art, Empire State Building and broadway are all staples of a NYC visit. If you are looking for something different then the regular tourist stops New York has that too! Check out these 5 unique NYC experiences. Note: If you purchase through links on our site, we may earn a commission from our partners - thank you!
1. The Fluffy Cloud: An Immersive Music & Lightshow
September 24th, 2022 8 p.m. – 2 a.m. at Under the K
Duration: 6 hours
Cost: $80 - 21+ with valid ID
The Fluffy Cloud Experience is more than a concert: it is a radical rethinking of what a live music and arts experience can—and should—be. Experience the world's only 360 degree overhead immersive sound system and lightshow featuring some of the world's best electronic dance music artists. It has stunning special effects, live music, interactive art and games, wellness experiences, food, drinks...and, of course, the show's centerpiece, The Fluffy Cloud itself. Towering 3 stories high, this act of artistic lunacy offers more than meets the eye. Behind its fluffy exterior, 33,000 LEDs and an unprecedented 360-degree 60,000 watt sound system roars over guests' heads, creating a one-of-a-kind immersive space where you are not so much listening to sound, but being bathed by it. Capable of hitting frequencies 30% lower than any other sound system on the market, it's hard to explain such a unique experience in writing—you just have to see it (and feel it) for yourself!

Get Tickets for The Fluffy Cloud
2. The FRIENDS™ Experience: The One in New York City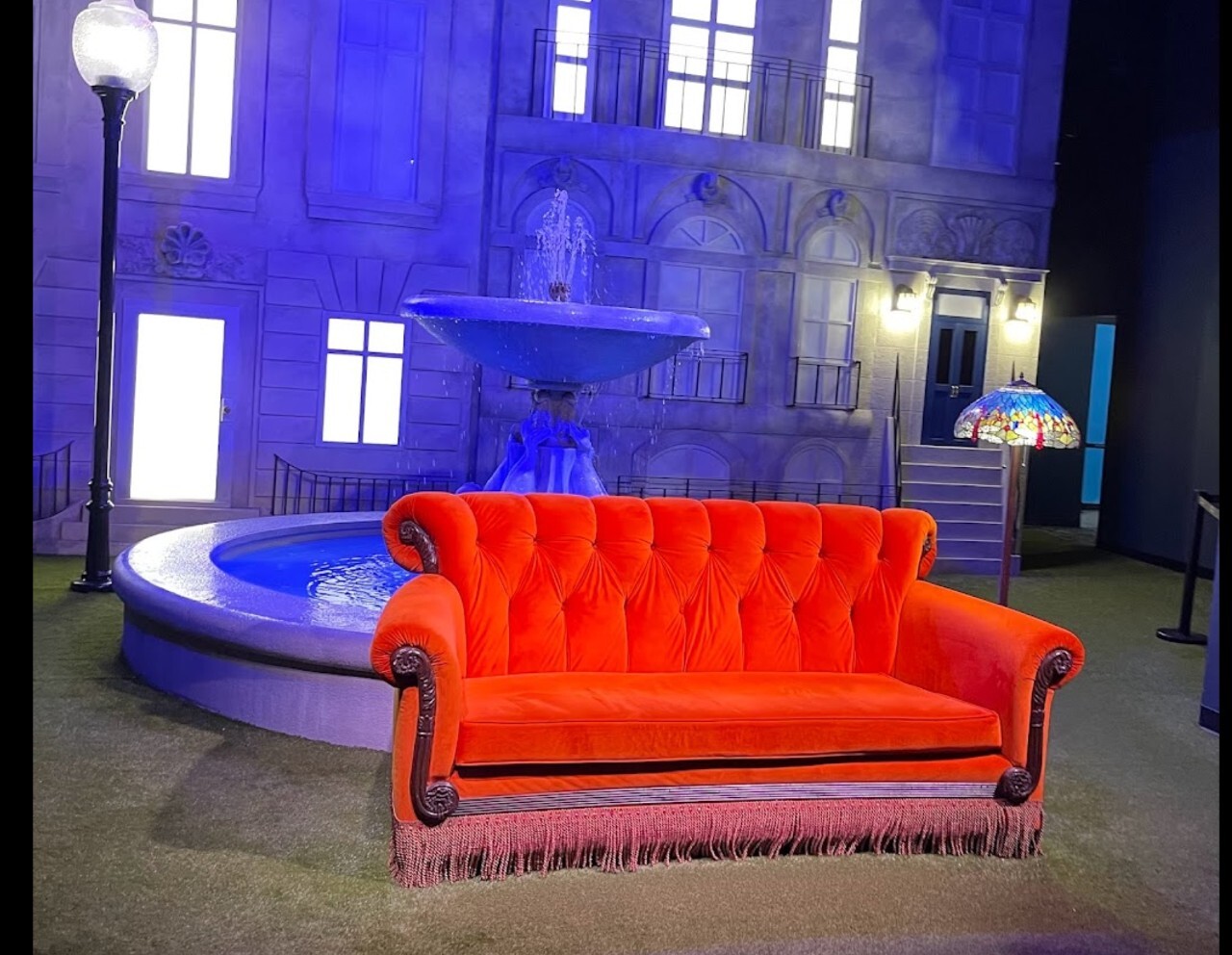 Starting August 2022 Wednesdays–Sundays at 130 E 23rd St, New York City, NY
Duration: 60 minutes
Cost: $50 - $65 Children ages 3and under enter free
Step inside the world of FRIENDS™! With two floors of immersive experiences, it's the ultimate experience for FRIENDS™ fans. You can pose on the iconic orange couch, sit at Monica & Rachel's kitchen table, kick back and relax in Joey and Chandler's comfy chairs, Dance in front of the fountain and so much more.
Get Tickets for the FRIENDS™ Experience
3. Harry Potter: A Forbidden Forest Experience
October - December Mondays–Sundays, 5:00 p.m. – 11:00 p.m. in the woods of Franklin D. Roosevelt State Park
Duration: 60–90 minutes (the walking trail will take approx. 45–75 minutes)
Cost: $45 - $56 Children ages 4 and under enter free
As the days get shorter and the nights grow longer, enchanting creatures and magical beasts inspired by the Wizarding World come to life in a spellbinding Forbidden Forest. Now is your chance to see these curious inhabitants illuminated! Embark on a bewitching journey through a misty forest trail full of magic and wonder, and discover unexpected surprises around every corner. Ready your wand and cast spells, come face-to-face with Hippogriffs and Centaurs, and experience breathtaking moments based on scenes from the Harry Potter and Fantastic Beasts films. After all the excitement, an enchanting village will welcome you with warm food and a blazing fire. Don't miss this opportunity to step foot into our experience inspired by the wizarding world.
Get Tickets for this Harry Potter Experience
4. Candlelight: A Tribute to Adele
September 16 at 6:30 p.m. and 9:00 p.m. at St. Ann & the Holy Trinity Church
Duration: 65 minutes (doors open 60 mins prior to the start time and late entry is not permitted) - 8 years old or older. Anyone under the age of 16 must be accompanied by an adult
Cost: $45 -$65
Candlelight concerts bring the magic of a live, multi-sensory musical experience to awe-inspiring locations like never seen before in New York City. Get your tickets now to discover the music of Adele by the Highline String Quartet at St. Ann & the Holy Trinity Church under the gentle glow of candlelight.

Get Tickets for this Candlelight Concert
5. The Fans Strike Back: The Largest Star Wars Fan Exhibition
Sunday through Monday starting August - September 2022 at 526 6th Avenue
Duration: 60 minutes all ages welcome, however the VR experience is designed only for ages 14 and above
Cost: $45 -$65
The Empire had its chance; this time, The Fans Strike Back! Get ready for the largest exhibition in the saga of fan-made Star Wars events. You'll find photos, posters, costumes, figures, and models of different types and sizes—all official objects bought by Star Wars fans. There will also be a green chroma to take pictures in the Star Wars universe. It's a perfect plan for the whole family, from the youngest Padawan to the wisest Jedi master!
Get Tickets for The Fans Strike Back
Plan Your Next Getaway